14ft 1958 AeroCraft Comet II
I just got a friber glass boat that I can't find any info on. The tag in the back says water wonderland fibre glass boat company inc based out of grand rapids mi the model says R 15 S. I will post pics later i am hoping some one will know a little about this boat plesae help thank you.

Seems like you are right about the model: looks very much like a 1958 Aero-Craft/Aero-Glas Comet II. A neat little boat. Thanks for posting photos.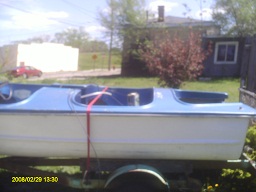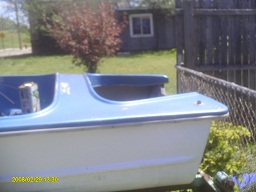 ---
---
Owners' copyrights apply to all images.
Return to AeroCraft boats home page