14ft AeroCraft
AeroCraft 14ft Aluminum Fishing Boat and Trailer! - $625 (Holland)
__________________________________________________________________

Date: 2011-05-22, 12:30PM EDT
__________________________________________________________________

We have a 14ft fishing boat for sale. It has one flip up and swivel
seat and two benches. We built the front one in for more room. We just
put cushions down. You could put another swivel seat or two in it if
needed. Comes with oars, one original and 2 wooden. Also an anchor and
front clip rope for tying up. Trailer still in decent shape. It has
lights, but we have never wired them because we did not need them.
Overall..she's not pretty, but we used this boat for the past 6-7 years
with our two young sons who have somehow grown since then and we moved
up to a bigger boat.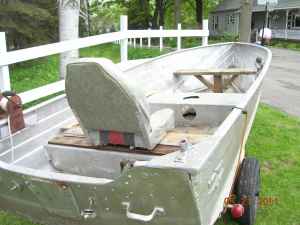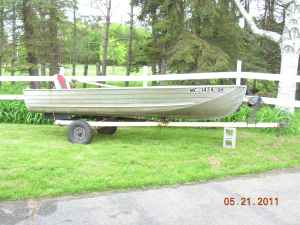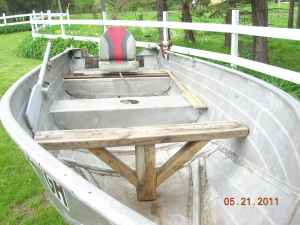 ---
---
Owners' copyrights apply to all images.
Return to AeroCraft boats home page