12ft AeroCraft
fully loaded 12' Aerocraft - $625 (Interlochen)
Awesome boat, motor and trailer... 4.5h Merc. With new water pimp, runs perfect! Hummingbird graph, swivel seats, new transom, no leaks. Trailer has new tires, wheels and bearings. Shallow V. Goes in 18" of water. Great small lake and river rig. Need the cash! Will throw in minnkota trolling motor and marine battery for full asking price otherwise not included! $625 obo. Got a lil wiggle room!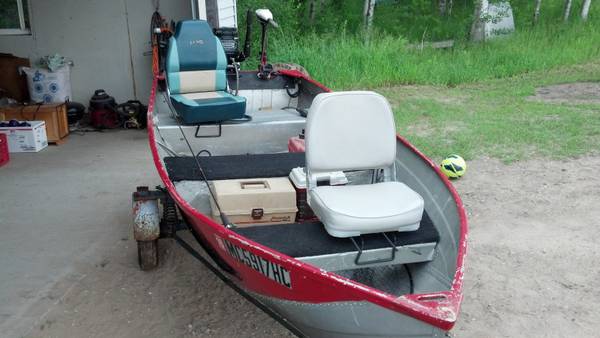 ---
---

Very nice black and red 12 foot aluminium on homemade trailer. Boat has 2 swivel seats, one is out of a Lund... new hummingbird graph, has a stearn light that rises up 12 inches, 1977 4.5 hp mercury thunderbolt outboard that runs great. Just put new water pump in it this June. Transom wood is only 4 years old. Gonna buy something bigger in the spring, my daughters like to go fishing now! Trailer has new tires, wheels and bearings and a new spare tire mount w spare tire! Doesn't leak a drop. $600 is my bottom line on price!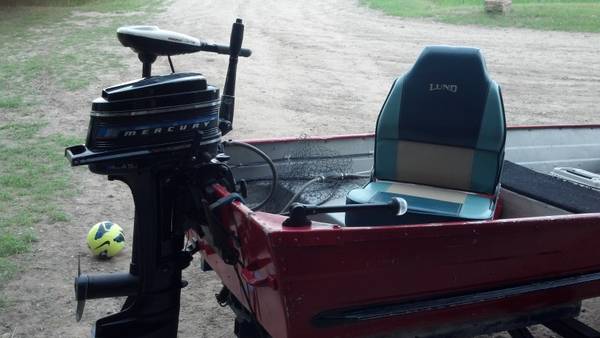 ---
---
Owners' copyrights apply to all images.
Return to AeroCraft boats home page