12ft 1948 AeroCraft AD
I'm looking for more info about the early years at Aero-Craft. I recently purchased a little 12 foot boat. I was told it is a 1948 Aero-Craft DD Runabout. It seems someone has added some thin mahogany to the decks which I kinda like though it probably lowers it's value some. Anyway I've found a few links but not much detail about this boat. In several other photos of boats similar to mine the transom isn't straight like mine is, maybe that was modified too. Not sure if that makes mine older or newer or a different model.

Any feedback you could offer would be appreciated.

[webmaster: bow handle looks like one I saw on a 1954 Whirlwind]

---
---
---
---
I have a 1948 12 foot Aerocraft 2 compartment with controls. It has a Merc Mark 28 Super Hurricane on it. Probably more motor than it needs. The motor needs the recoil spring replaced so I haven't had it on the water yet. (There might be a couple people on this site that know the boat)

---
---
Aerocraft DD
Price: $1,200

1948 Aero Craft aluminum boat dual cockpit with barrel stern. Cooler than a jet ski. This boat is rare and is in very good condition. It is aircraft aluminum construction with mahogany ply top. It is tight with all rivets and no leaks. The boat was manufactured by Harwill Inc. in St. Charles Michigan. Comes with fuel tank. Motor is a very rare Mercury Super Hurricane Mark 28 Kiekhaefer #1175511. This motor has been professionally refreshed and has remote shift and a gear dial on the motor. It runs great and the boat is fast. Also has refurbished trailer with new paint, lights, wires and springs. Fort Erie
Visits: 1255

Provinces: Ontario City: Fort Erie Category: Boats
Boats in Ontario for sale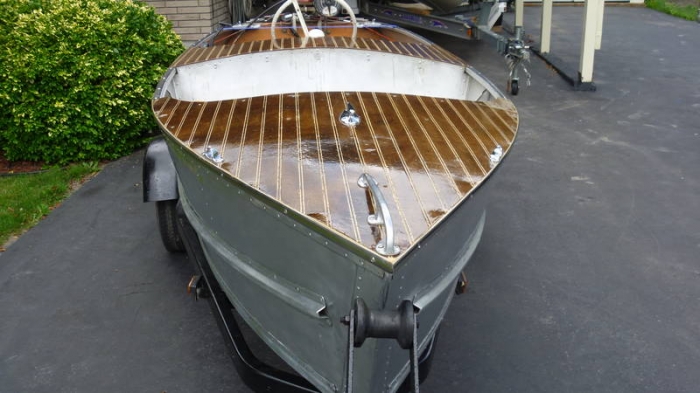 ---
---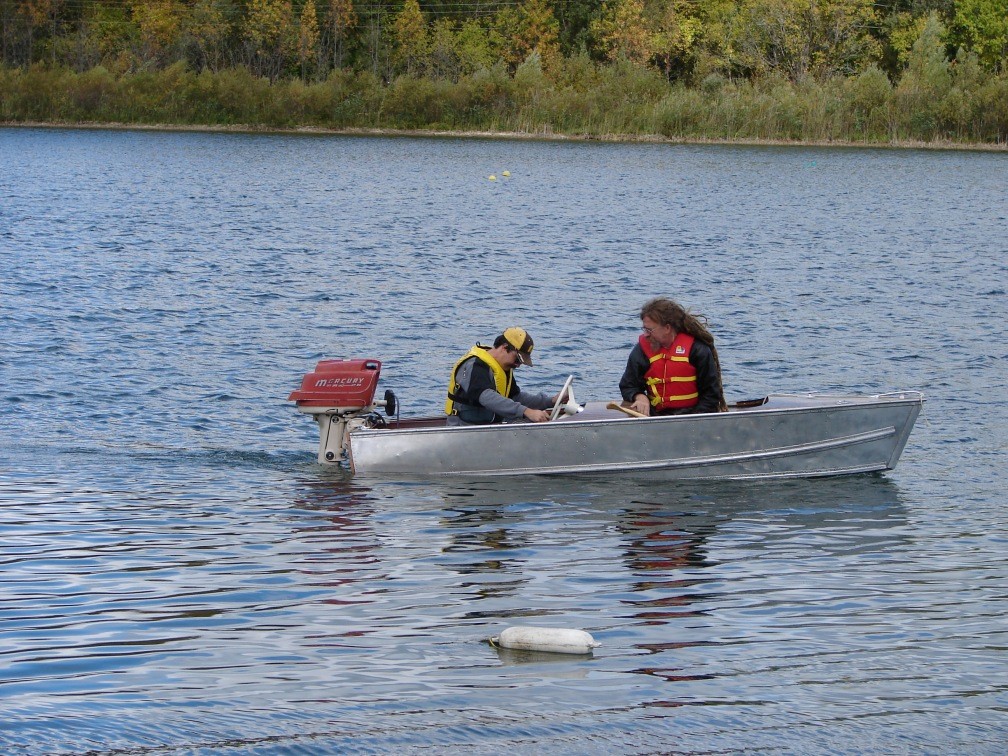 ---
---
Aug 27, 2011
westwind999

Had the AeroCraft on the lake to test out the 15HP Fastwin that was on the Ranger. Ran pretty well on the 12 ft Aerocraft but I think it would have a hard time with the Ranger's extra weight. I got about 20mph out of it without any tweaking, I'm sure I could pick up a mile or two if I trimmed it out a bit better.

---
---
I have a 1948 Aerocraft AD. I'm planning to put a Mercury KG7 on the back. It's pretty weight sensitive so I'm trying to get some weight off the transom. Right now it has two speeds, too slow and too fast, I'm trying to get some nice medium speeds.

The boat has the tag still but the serial number was just scribed on instead of stamping, can't really make out much of it.

---
---
Owners' copyrights apply to all images.