1959? AeroCraft TD-15?
Tony Harkins with late 1950's Aerocraft July 11 1958.

http://garyharkins.net/history_of_harwill_incorporated.htm

This section of my website is dedicated to Harwill and all it's former
employees that worked for my dad (Tony Harkins) and my uncles. I can
recall many Saturdays going with my dad down to the "boat works" and
watching him make sure everything was secure.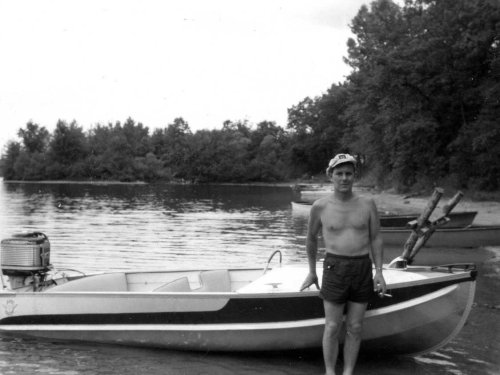 ---
---
Owners' copyrights apply to all images.