14ft? 1959? AeroCraft TD-15?
Jun 11, 2009
"backwoods"

i have a nice 52 aerocraft closed bow with steering two rows of bench seats

some pics of my aerocraft as you can see i am in the middle of
restoring the seats and the transom boards
have a great one

shane

[bow handle looks like the one used 1958-59]

---
---
backwoods
Date: Jun 14, 2009

looking for aerocraft boat emblems or a pic of from the 50's

looking for a set of side emblems for my boat
1952 aercraft
any idea or even a pic would be nice
thanks
shane

---
---
1952 areocraft closed bow alominium boat great shape - $700 (gwinn)
1952 aerocraft aluminium boat closed bow seats redone 2 years ago new wiring and stearing cables small 5 hp. Motor in cluded its set up for a 25hp johnson this is a nice boat price go's back to a 1000 tomorro afternoon includes trailer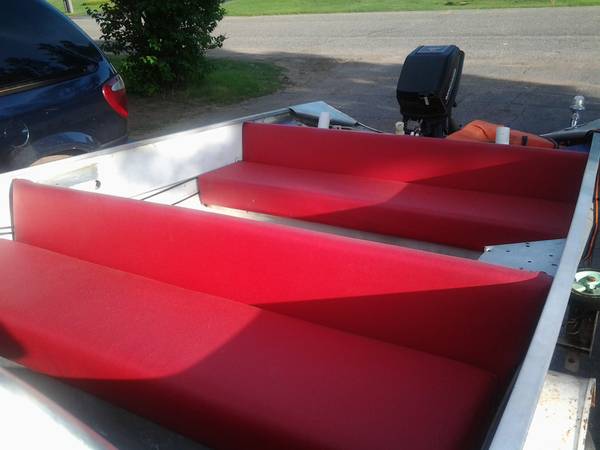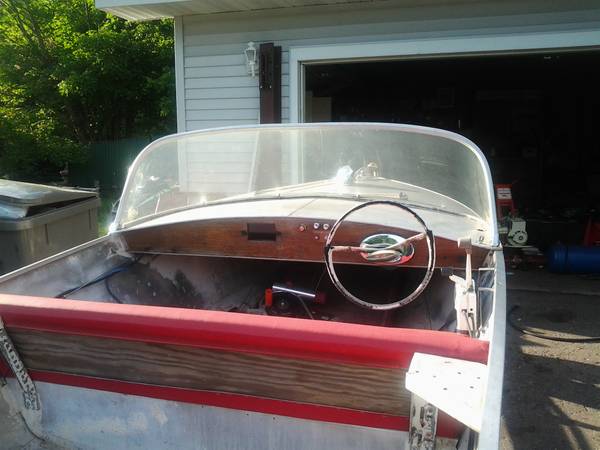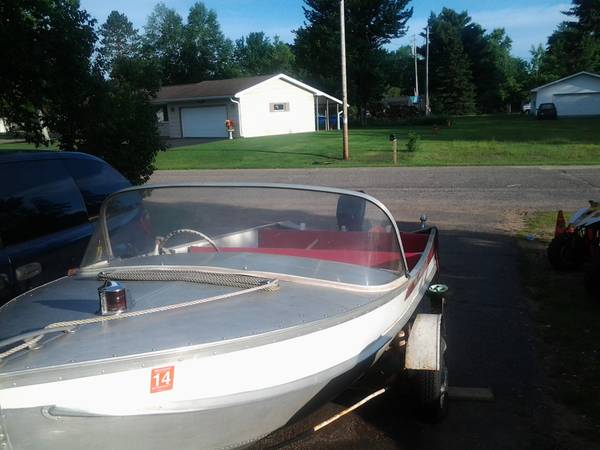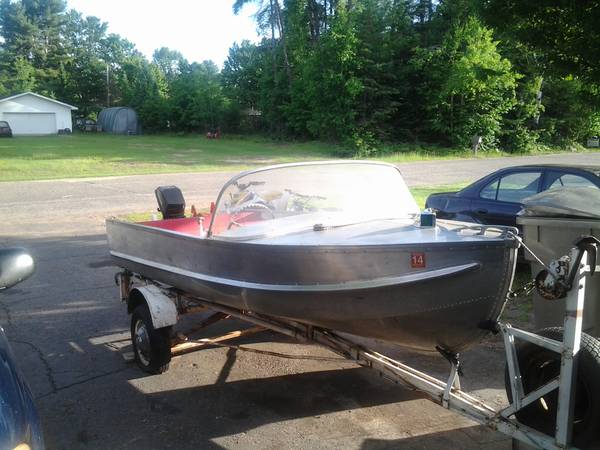 ---
---
1952 aerocraft aluminum boat excellent condition - $800 (gwinn)
Nice old aluminum boat good shape new seats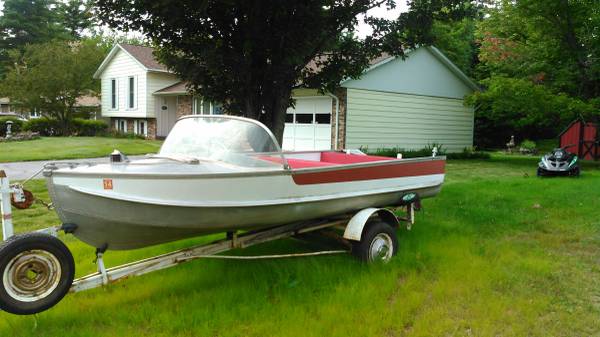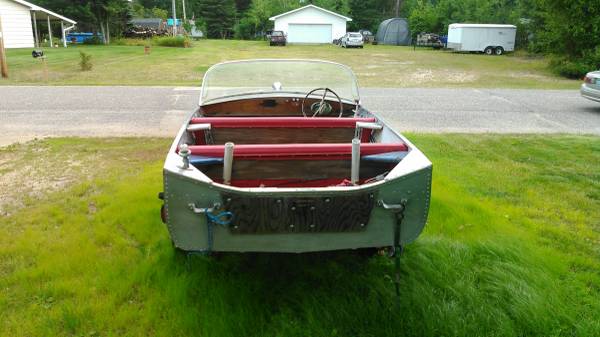 ---
---
Owners' copyrights apply to all images.