12ft 1952 AeroCraft AD
here is a picture of my 1952 12 footer. it is the same configuration as the model DD.

i have two DD 14 footers but no pictures of them yet.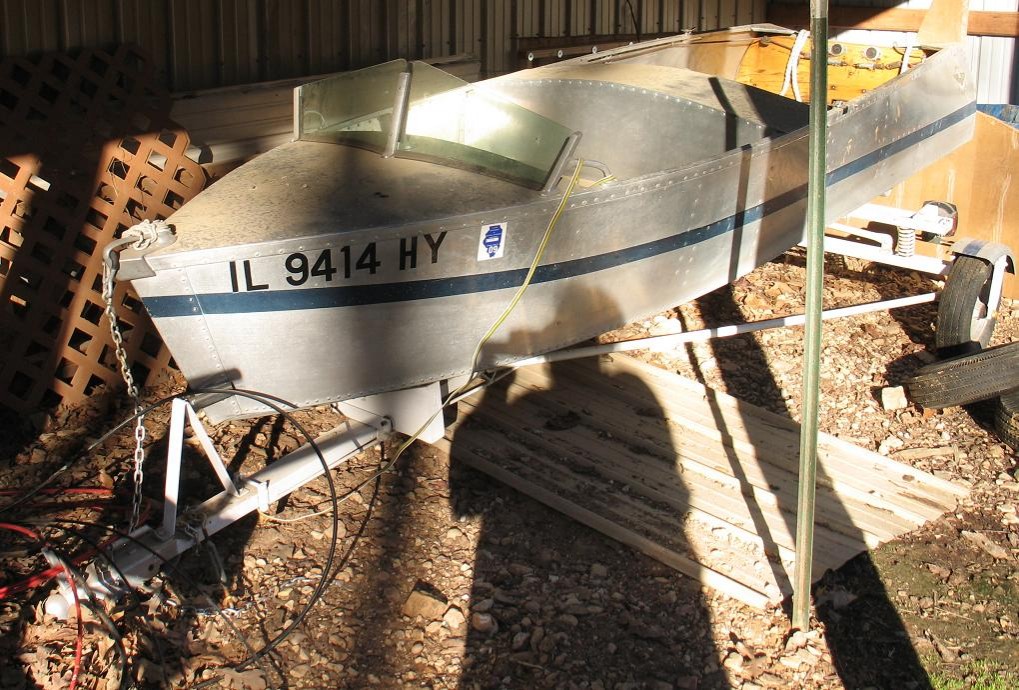 ---
---
jon_a

That is a DD, it should say D or DD on that square tag on the front dashboard. I have two of them, they are neat boats. Aerocraft made that funky (mechanical looking) chine from the earliest days through the mid 1950s and then changed the bow to a more gentle slope but kept the rest of the boats the same.

That style of boat was offered in 12' regular and decked (A), 14' regular open boat and decked (D), and a 16'regular and decked (H- I think) and the 17' JCC cabin cruiser and on up to 19' back to an open boat- someone in the club has a 19 footer.

I have an AD and two DD models, no pictures of the DD but here is a picture of my AD, it's a shrunk down version of the DD, measures 11 1/2 feet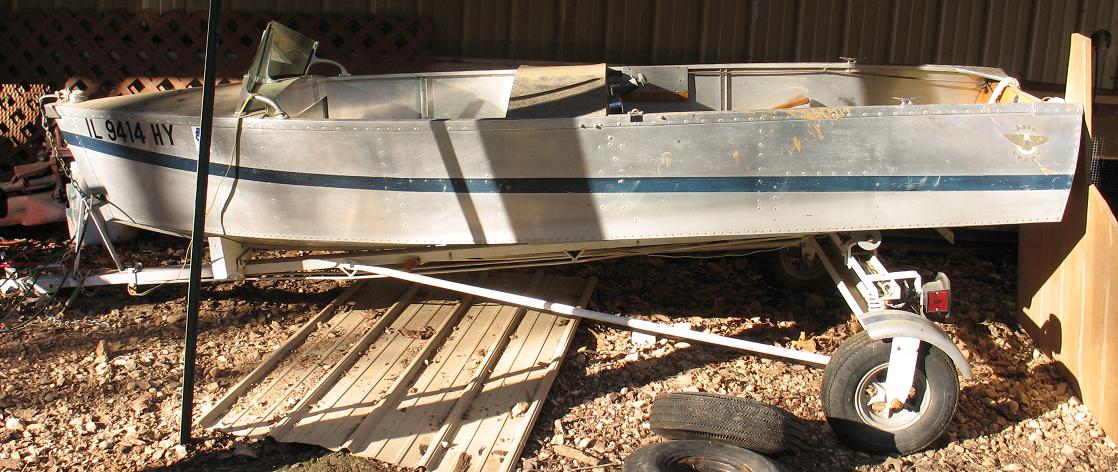 ---
---
jon_a

Re:Early 50's Aero Craft

hi, i have a couple of them. they are not restored yet. i have an 11 1/2 foot original that is so nice it doesn't need restoration.

they are not hard to "restore"- really only one emblem toward the back of the boat and the blue stripe.

jon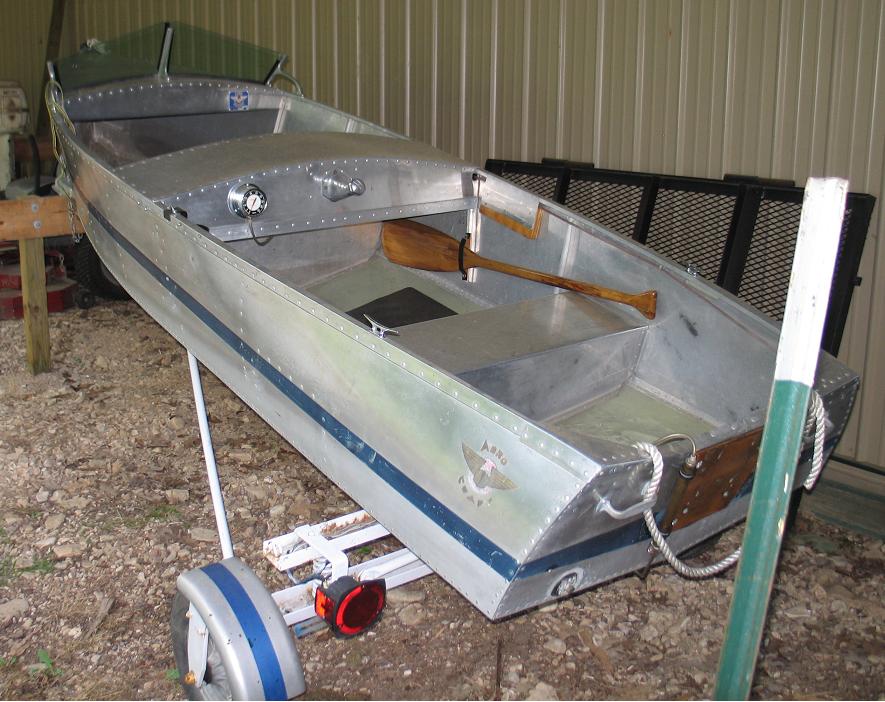 ---
---
Brian Werba's 1952 Deluxe

---
---
Owners' copyrights apply to all images.