12ft 1970 AeroCraft
Paw Paw, IL, United States
Advertised price: US $175.00

12ft. AEROCRAFT- Aluminum Boat.

Was given this boat from a Old Timer in upper Wisconsin in Nov. 2010,.
Has Three bench seats in it. DOES not come with trailer and or Oars.
Body of boat looks like it is in Decent shape . I dont see any Major
dents or Flaws. Have not had on a lake myself. Looks to be Nice pond
boat or duck hunting boat. Did not give me any title. Called Illinois
Sec.of State. They said You need Vin # . Boat has the aluminum tag on
rear transom. Sold as Is. Local Pick up.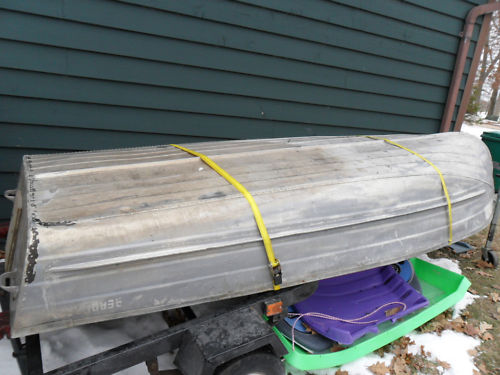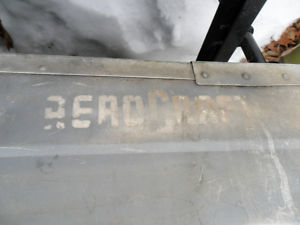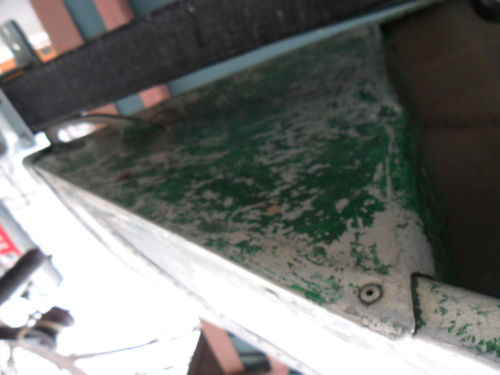 ---
---
1970 AEROCRAFT
Title: 12ft. Aluminum Boat ( AEROCRAFT)

Vintage "AEROCRAFT" 12ft.Aluminum Boat

Boat Was Given to me this fall by "old timer" . 12ft. Aluminum. No Major , Dents,
Problems. Boat looks to be in good condition. There are Three aluminum seat in boat.
No Trailer. Item Came from Upper Wisconsin. Used as Private Pond Boat . No TITLE.
Vin# Tag is still mounted on transom of boat. PICK UP ONLY . ILLINOIS LOCATION FOR BOAT.
I have not put in Water myself yet.. Old Timer told me it is a good Boat. I only see an
area in back of boat on floor were there was a Strip of black tar Looks to be a very long time ago.
Otherwise no other Major Patch or Repairs done. Looks to be a Good pond boat.Or Hunting Boat.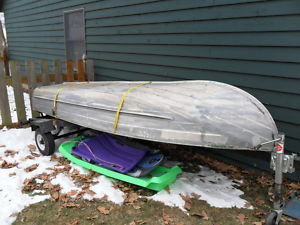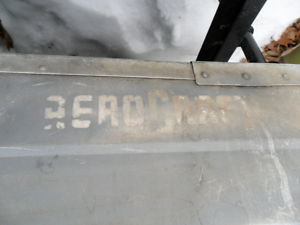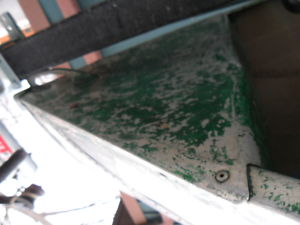 ---
---
Owners' copyrights apply to all images.