12ft AeroCraft AD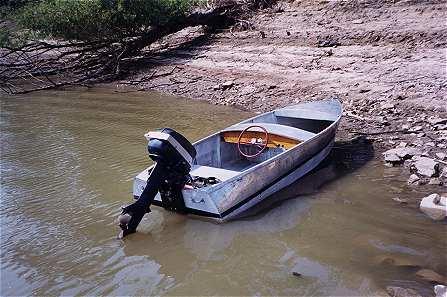 ---
---
Max Wawrzyniak wrote on FaceBook:

Was just looking at the website and noticed this photo. I used to own this boat, and I am the one who took this photo, on the Meramec River in Eastern Missouri. I bought this boat from a dealer in used boats in Lincoln County Missouri in late 1993 or 1994. He claimed to have found the boat in a flood debris pile from the "great flood" of 1993. He said it needed a few rivets replaced and threw in a handful of rivets, I replaced over 140 rivets on that boat, with #6 and #8 stainless steel machine screws and nuts. Also spent a lot of time trying to get it watertight. IMproved it quite a bit but it always did leak. I made the wooden dashboard. Power in the photo is a 1954 Evinrude 15 with a two-blade Michigan AJ propeller. The boat was fast, but it is NOT a good high speed boat- too lightly built and that deep bow causes issues. I traded that boat to someone from Arkansas in about 1998 or 1999 for a twin cockpit Crestliner 14 Commodore.

By the way, another photo of the twin-cockpit boat, taken at the same time as the photo from the website, appears on page 13 of my book, "Cheap Outboards."

---
---
Max Wawrzyniak wrote on FaceBook:

Also had a fisherman version of that hull that was in much better condition. Attaching a photo of that boat, photo taken in almost the same location on the Meramec River Sold the second boat several years ago- had too many boats.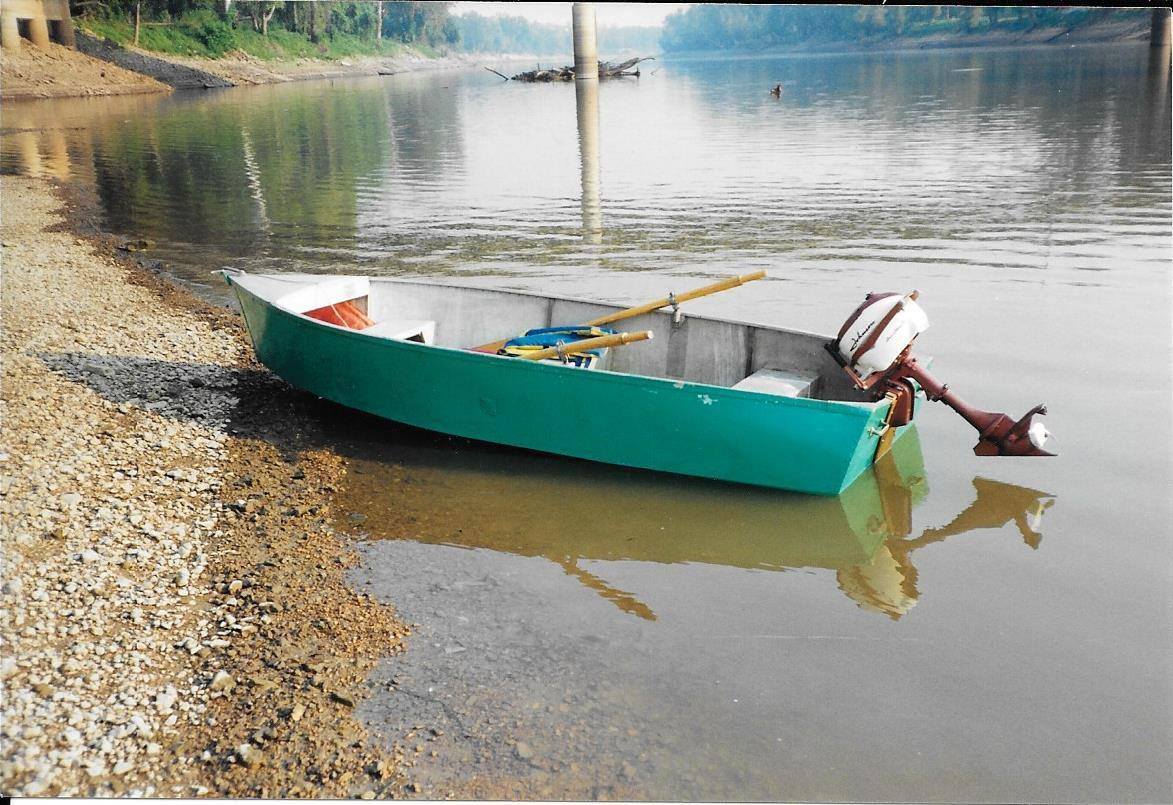 ---
---
Owners' copyrights apply to all images.