14ft 1959 AeroCraft JD
Thanks for looking!

I purchased this baby with the entire bow cover section removed.
It was done somewhat carefully, I can't even tell where they started and ended when they removed it.

There are no controls and I have a plain slate to start with.

I am leaning toward stick steering so I don't have to lose valuable space. Any tips? Pros vs cons?

She's got a mint 25hp Buccaneer 1959 and a Riverdale 1959 trailer.

I can't find any info on the trailer mfr. either. Any old catalogs out there?
Thanks in advance.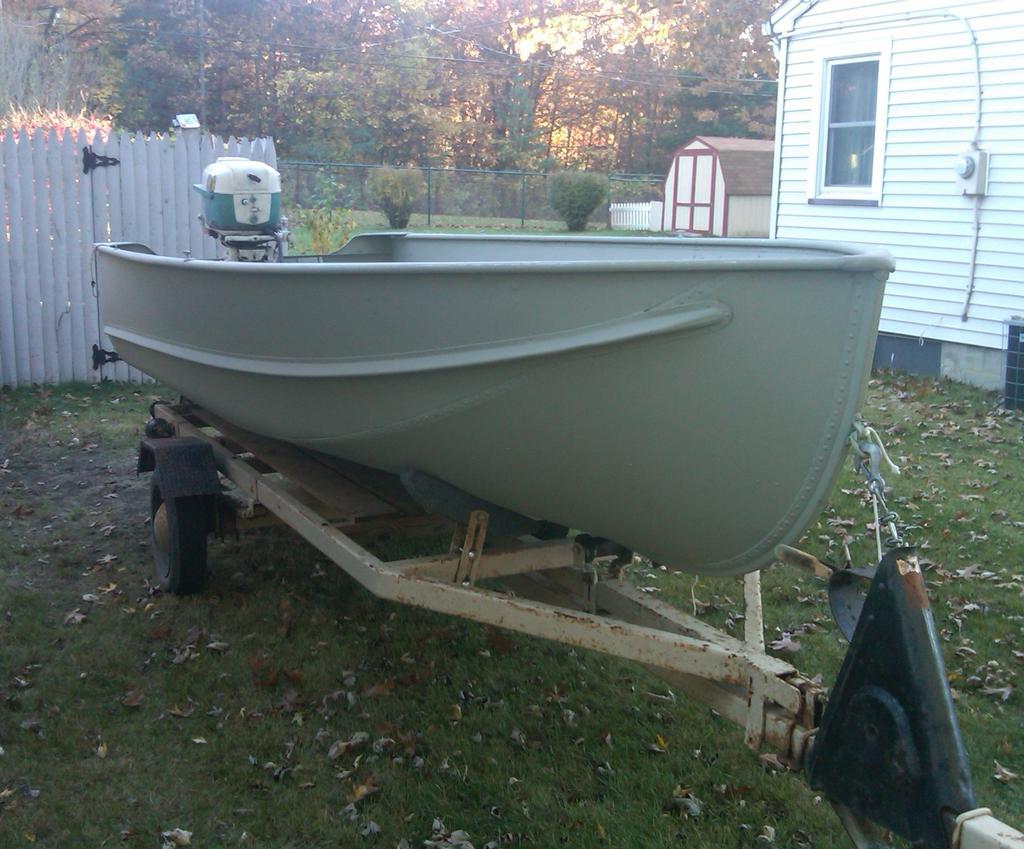 ---
---
Gale Buccaneer 25hp & 5hp w/ 1959 AeroCraft SeaMist 16ft boat - $2250 (Webster NY)
1959 AeroCraft SeaMist 16 ft runabout
1959 25hp Gale Buccaneer completely rebuilt fall 2011 by Bill Mayer
1957 5hp Gale Buccaneer runs. bought as is July 2011.
extra motor controls, fuel tanks, original paperwork for boat & 25hp motor.
comes with 1959 Riverside tilt trailer.
all original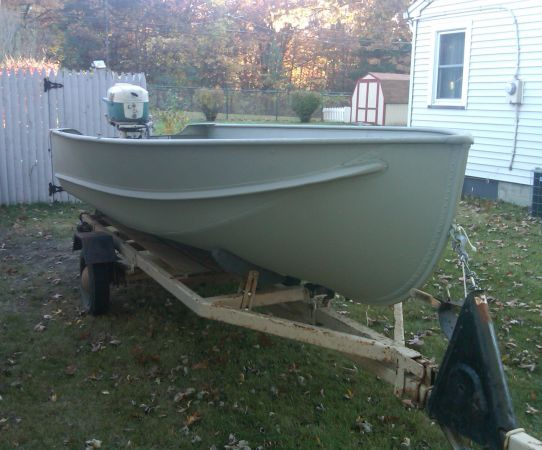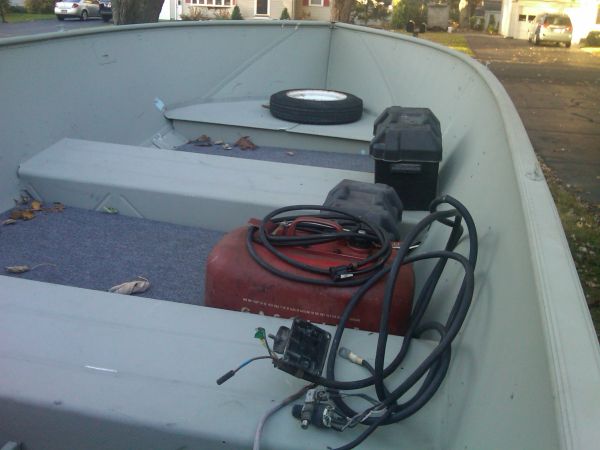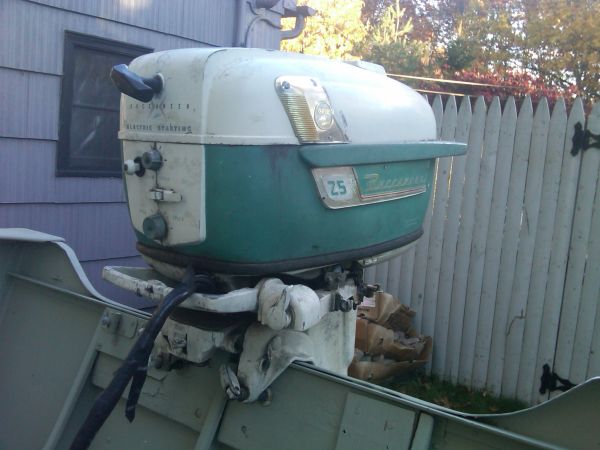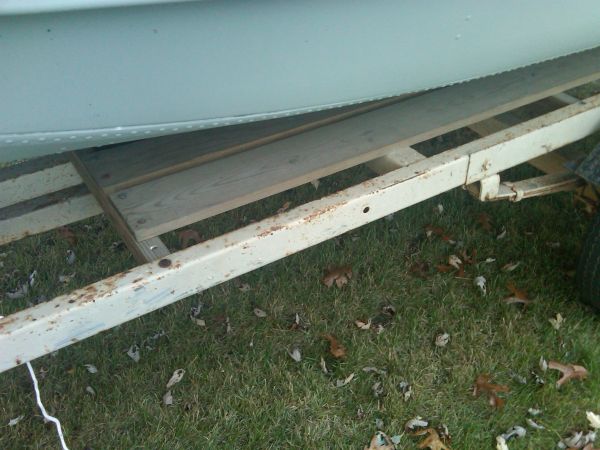 ---
---
AeroCraft 1959 16' - $500 (Webster NY)
16' Aero Craft SeaMist runabout $500.00 b/o (includes 1959 Riverside 16' trailer)
25hp Gale Buccaneer 1959 (newly rebuilt by Mayer Marine) ***FRESH REBUILD-NEVER IN WATER*** $900.00 b/o
5hp Gale Buccaneer 1957 (original) $100.00 b/o
extras with motors include, original gas tanks, various motor controls and cables. original paperwork for boat. AS IS for all.
or $1,500.00 b/o for ALL.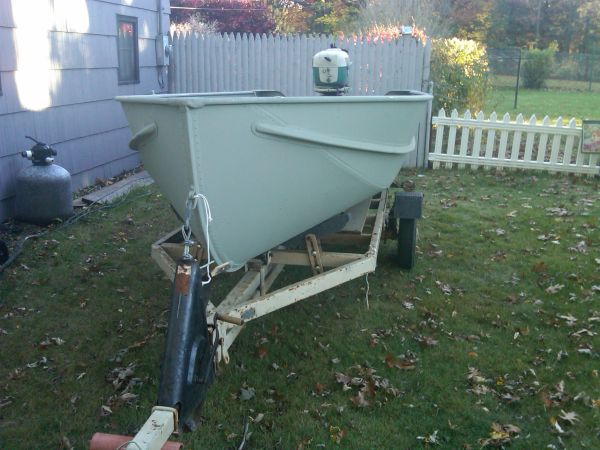 ---
---
Owners' copyrights apply to all images.