12ft 1955? AeroCraft G
It is a 12 foot Flat bottom rivetted jon. Its 40 inches wide, 16
inches deep, with a 21 inch bow. the Aero-Craft plate has the serial
#57642 model id#G and there is a smaller plate with the #12259 I want
to refurbish it to its original state, but this is my first boat and I
need some help identifying her.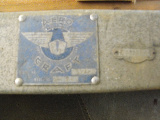 ---
---
Mar 7 2011, 05:52 PM

I have just purchased a Aerocraft 12 foot 40 inch wide, 16 inches deep with a 21 inch bow Flat bottom Jon Boat that I am going to restore and I need help figureing out how old she is. My Guess is 50's to 60's Any help would be greatly appreciated Here are a few pics

Thanks Swampthing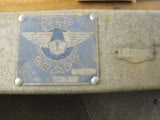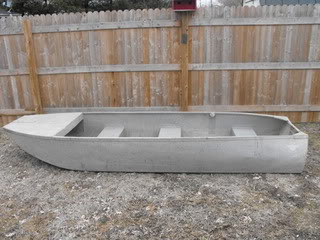 ---
---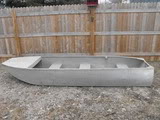 ---
---
Owners' copyrights apply to all images.