Scott O's 12ft 195x AeroCraft F?
I found this old Aerocraft in a barn near St. Charles MI where the Aerocraft factory was originally located.

I learned plenty over the past few years about the company itself but have not been able to find any info on this specific model...or even find another boat like this one. There is a square stern version that I believe is now in Wisconsin but no double enders. Take a look...if you can give me any clues it would be very appreciated.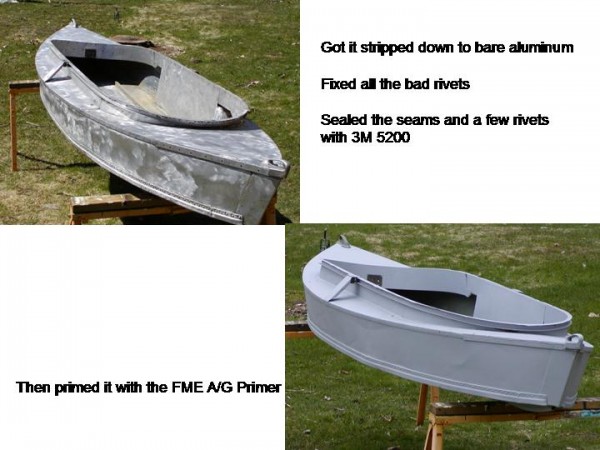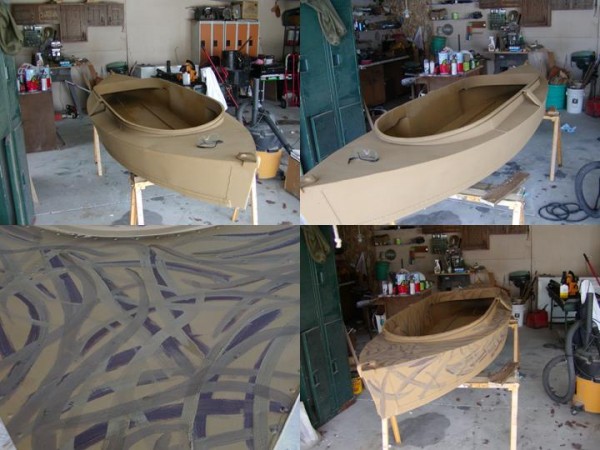 ---
---
I bought this boat in March 2009 as a restoration project and a number of people here followed the progress of that effort. (There are some other posts on this boat...just search for "aerocraft")

http://duckboats.net.nmsrv.com/...rch_string=aerocraft;

It was completely stripped to bare aluminum to expose the rivets that needed replacing. I primed and painted it using FME from Lock, Stock and Barrell.

I designed and built a custom chair that can be folded "up" for rowing and folded down as a layout chair.

The trailer was refurbished (lights, hitch etc.) and repainted then modified to fit this particular boat with new treated lumber flat bunks and carpet. The weatherproof storage box is new and very heavy duty as well as lockable. Great for anchor, PFDs etc.)

I have done a ton of searching for information on this specific boat and have become sort of an Aerocraft aluminum boat expert for all thats worth. I know there is a similar boat in Wisconsin owned by Bill Sands but its a square ender. I have been completely unable to find any information on this specific double ender nor could I find another boat like it.

The low profile allows you to disappear in any kind of flooded vegetation. Estimated weight is around 120 lbs so it comes off and on the trailer very easily. It has been a fun project and the boat is a blast to hunt from but now I am looking for another project so its for sale. $1200 (and I'll throw in the Can decoys...brand name - Lake St. Clair Blocks)

---
---
Owners' copyrights apply to all images.