14ft 195x AeroCraft D?
| | |
| --- | --- |
| Date: | 2011-05-28 12:06:02 |
| State: | NY |
Bunkerbaiter
post Aug 13 2007, 10:50 AM
From: NY southern tier

Found this 14 footer in a guys back yard its in great shape except for a small tear in the aluminum on the bottom of the transom. I like the way it is curved in on the transom. He wants $500 for it. Is this a rare classic or should I pass it up. I already have my feather craft that is very similar to this . Any of your thoughts will determine if I buy it or not.

===

Flyinaceman
post Aug 13 2007, 08:58 PM
Post #6

I wish I could get all my thoughts into one reply! To try to answer your question about the rarity of the Aerocraft I'd have to say YES it is prettty rare. I've haven't come across one yet. I do know that boat could be pretty darn old. Aerocraft started making boats in 1946 and that boat I think could very well be a 1940's boat. For starters any aluminum boat that old is pretty rare to bgin with. Aerocraft has the bragging rights of being the first aluminum boat builder. 1946 was the first yr. Looks like a pretty wide bottom and flat too. Stability and speed maybe.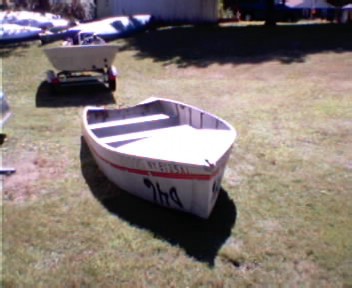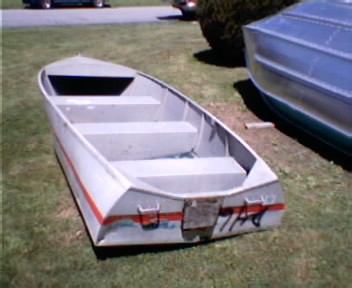 ---
---
Owners' copyrights apply to all images.