16ft 1955? AeroCraft C
AERO CRAFT CANOE 1940 s - $600 (schenectady NY)
__________________________________________________________________

Date: 2011-05-31, 6:00PM EDT
__________________________________________________________________

RARE BARN FIND , THESE CANOES WERE MADE FROM WW2 AIRPLANE SURPLUS
ALUMINUM AND ALUMINUM RIVETS . IT HAS A FULL LENGTH KEEL THAT WILL KEEP
YOU RIDING STRAIGHT AND TRUE WHEN PADDELING , NO LEAKS AND THE TWO
DECALS ARE NICE, 16 FOOT. THIS ONE WILL NOT LAST.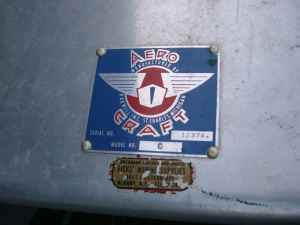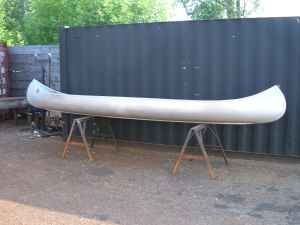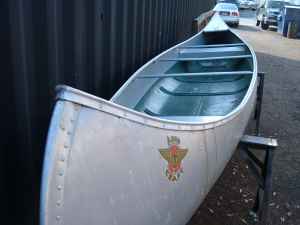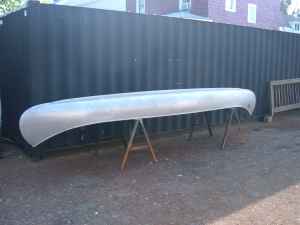 ---
---
via e-mail:

---
---
CANOE>AERO CRAFT>1940S>VINTAGE CANOE>ADIRONDACK>RARE

OK GUYS , THIS CANOE WAS RECOVERD BY ME FROM A BARN LOFT IN UPSTATE NY. IT IS A 1940S AERO CRAFT 16 FOOT ALUMINUM CANOE . THESE WERE PRODUCED RIGHT AFTER WORLD WAR 2 FROM SURPLUS FIGHTING AIRCRAFT ALUMINUM SHEET AND RIVETS , AN AWSOME VINTAGE DEAL HERE . THE GREEN PAINT INSIDE HAS SOME LIFTING . THE CANOE HAS A FULL KEEL TO KEEP YOU PADDELING IN ONE DIRECTION . YOU CAN FIND THIS CANOE ON THE VINTAGE AERO CRAFT WEBSITE ARCHIVES . THIS IS A PICK UP DEAL ONLY . I WILL NOT SHIP THE CANOE !!!!!!!!!! BOTH DECALS ARE WELL INTACT AS WELL AS THE SERIEAL # PLATE . A RARE FIND INDEED THAT YOU WILL NOT LIKELY FIND ANYWHERE ELSE .......................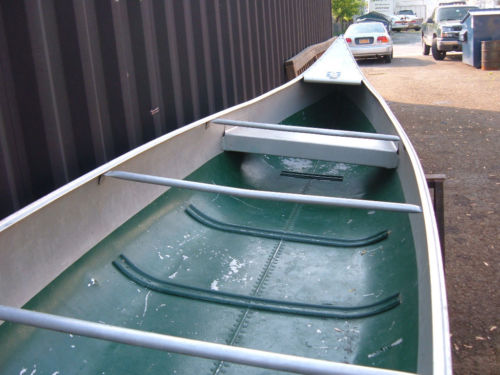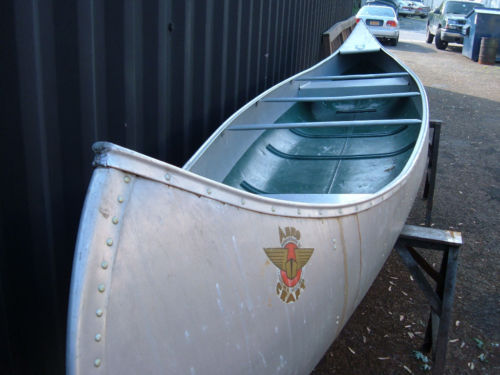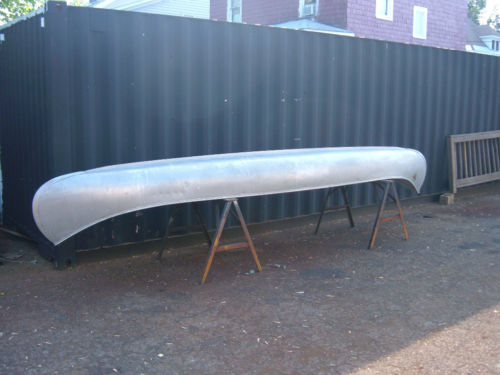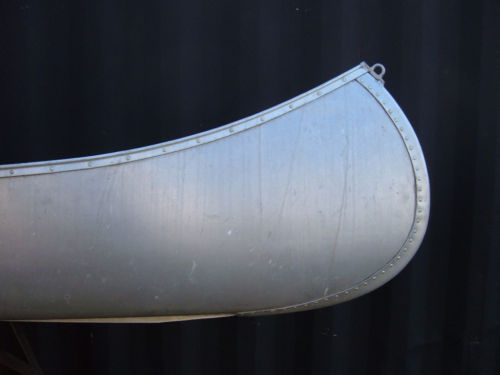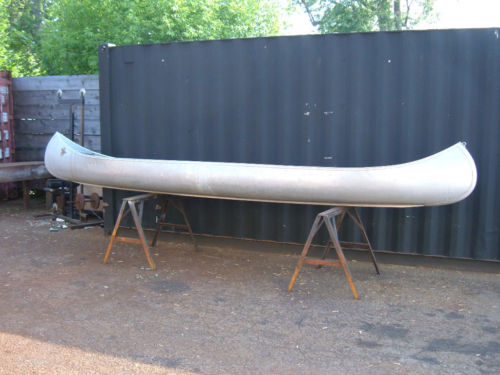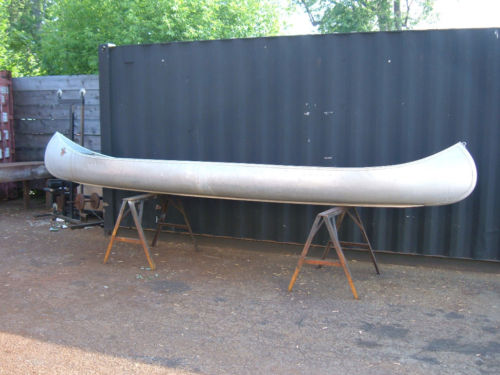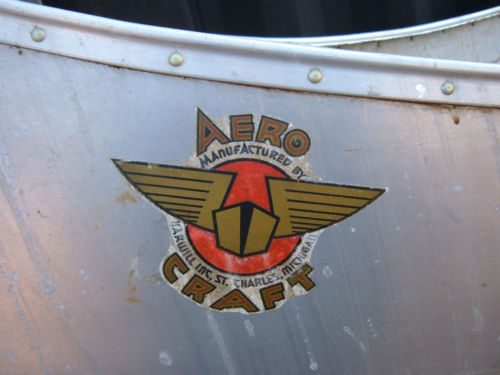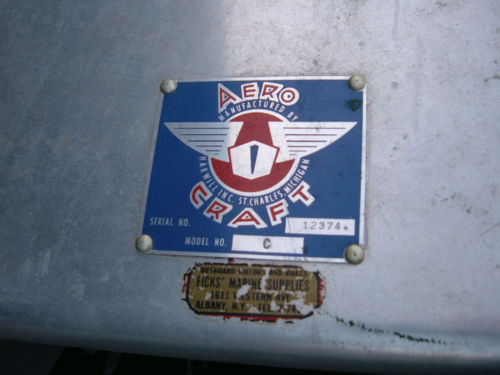 ---
---
relisted on eBay
last bid $224.26 (reserve not met)

---
---
Owners' copyrights apply to all images.