14ft 1955? AeroCraft D
14' Aerocraft Boat Package - $2500 (Hastings)
__________________________________________________________________

Date: 2011-06-01, 10:00AM EDT
__________________________________________________________________

This is a complete package ready to go!

1953 14' Aerocraft aluminum boat in very good condition, no dents or
damages, just renewed the registration this spring.

1954 15 horse Evinrude Fleetwin motor, in good running condition, new
plugs, coils last summer, includes good pressure tank with new fuel/air
lines.

Heavy duty boat trailer, custom fit to this boat. has newer winch,
bearing buddies, and very good tires, new ratchet tie down strap and
new crank down wheel on tongue.

Set of oars (not very pretty, but will get you back to shore in a pinch.)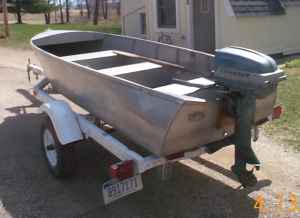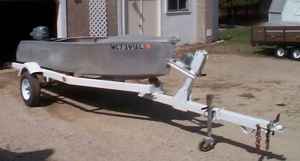 ---
---
by e-mail

---
---
Vintage Aerocraft Boat Package - $1500 (Hastings)
Date: 2011-08-20, 11:44AM EDT
This package includes a 1953 14' aluminum Aerocraft boat in very good condition (registration renewed this year), a 1957 15 horse Evinrude Fleetwin in good running condition, new plugs and coils, rebuilt carb, good 6 gallon pressure tank with new hoses, a heavy duty trailer with good tires, berring buddies, new lights and wiring harness, a set of old oars ( not much to look at, but will get you to shore if need be!) and boat tie down strap. Hate to see it go, but... Asking $1,500.00
---
---
14' Boat, Motor and Trailer - $1000 (Hastings)
I have a 1953 AeroCraft aluminum boat with a 1957 Evinrude 7 1/2 Horse motor with 4 gallon pressure tank, heavy duty trailer, a pair of seats, a set of oars and a new canvas boat/motor cover for sale. The boat is in very good condition, the motor runs great, the trailer has new wiring and lights. It is ready to go!! I am asking $1,000 for the package.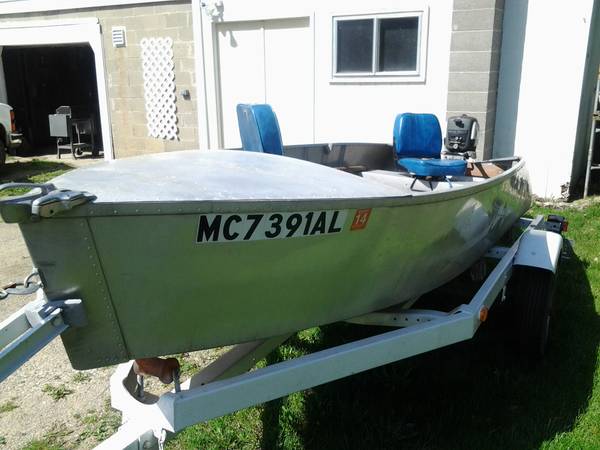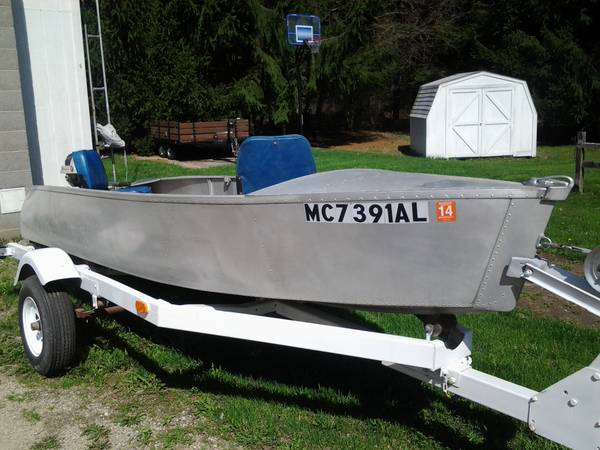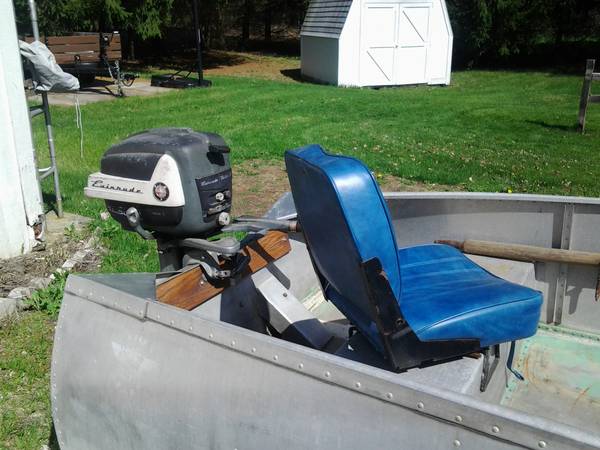 ---
---
Owners' copyrights apply to all images.