16ft 1958 Aero-Glas Super Satellite
John-Gibson: Here's a 1958 Aero-Glas Super Satellite 16. It's in the
glassifieds, for $18,000, but it is a very cool boat.

Classic fins: KevFin has one of those boats, but his is in really rough shape.

Hotboat: The pics and brief description don't do her justice! The
motor is a beauty on its own-1958 Johnson Super Seahorse 50
(1st v-4 built) 3 tone paint, Cadillac pearl white, chrome and
3 emblems-runs as good as it looks.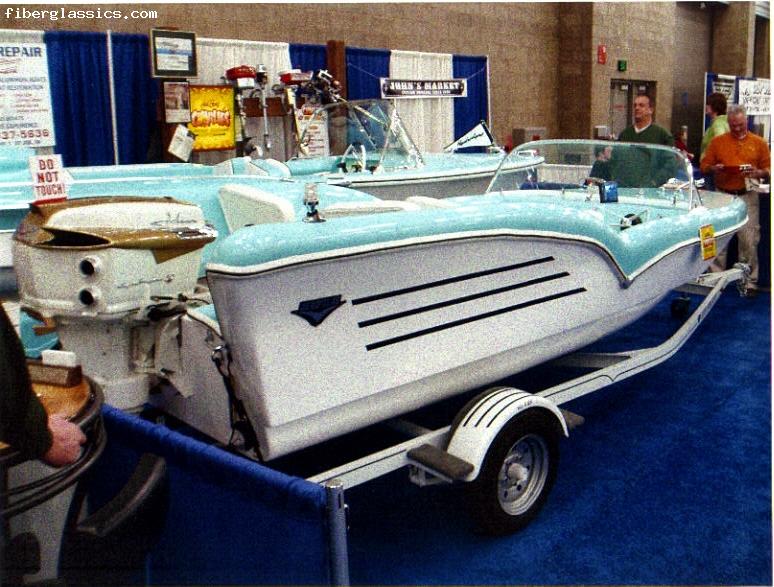 ---
---
Owners' copyrights apply to all images.