15' V-Bottom Fishing Boat w/Trailer - $600 (Owosso)
Date: 2012-03-26, 5:12PM EDT
15' Aerocraft Aluminum V-Bottom Fishing Boat. Lil Chief tilt trailer with rollers and wench. I am selling the boat for $600 because I moved and didn't have room to store it and can no longer pay for storage. It currently has a 40hp Johnson ESL outboard with steering and controlls hooked up to it. I am selling the motor seperatly for $300 but would be willing to entertain resonable offers on a combo deal. I have pictures that I can e-mail on request. I am looking for a 5-10hp motor for a small row boat and would be willing to sell for such a motor and less cash. More photos of boat and motor available upon request.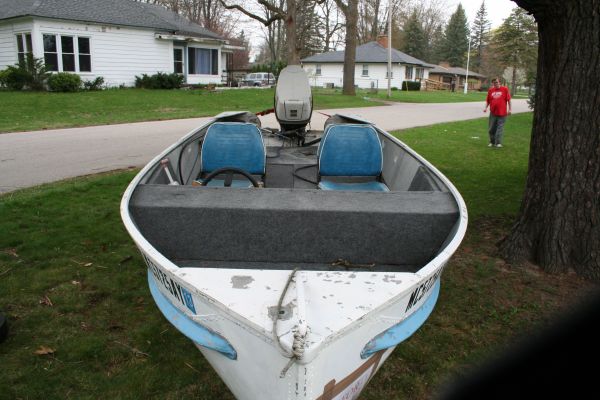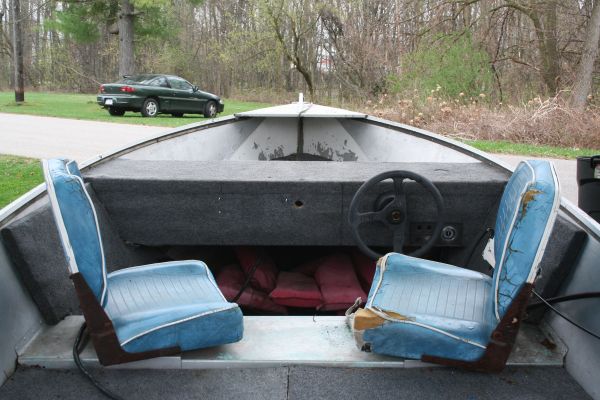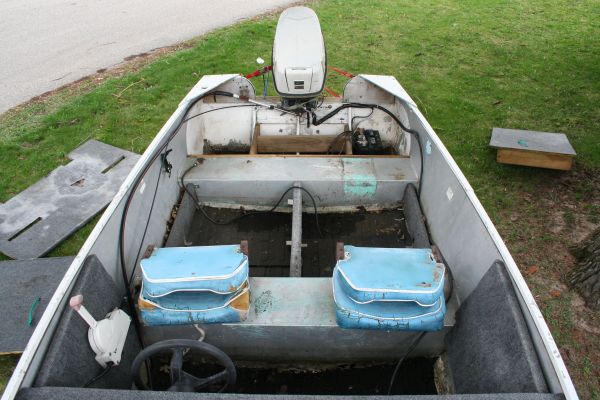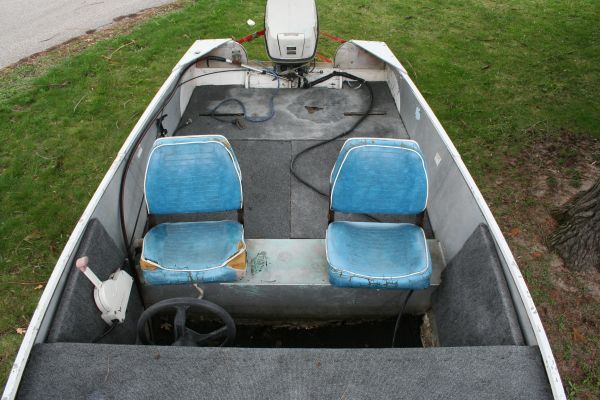 ---
---
The boat is a 15' (14'8" with a 5'8" beam) Aluminum V-Botom fishining boat. The hule is deep and all of the decking was built by me and is temporary. When I purchased the boat it was an empty shell with three bench seats and looked like a row boat on steroids. I have used this boat on the Saginaw Bay in 4'-6' waves with out even thinking twice. I would only suggest this to an experienced mariner, however, the boat handeled the waves better than one would expect. I have had this 15' foot boat going 28.7mph with this 40hp motor when there was two adults and a day worth of fishing supplies (including several full coolers) in the boat according to the GPS not a traditional boat speedometer.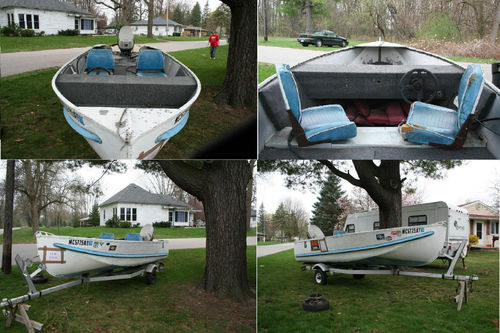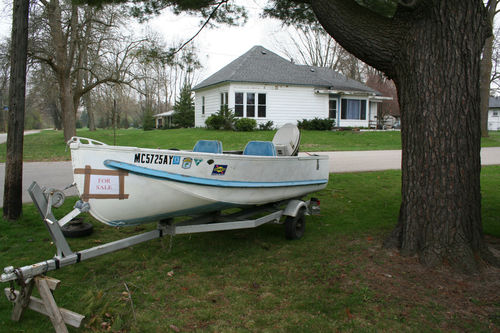 ---
---
Owners' copyrights apply to all images.