14ft2in 1958 AeroCraft JSA
| | |
| --- | --- |
| Date: | 2012-05-10 16:19:16 |
| City: | Newark |
| State: | OH |
| Serial: | JSA23460 |
| Status: | fs-notfound |
---
---
Vintage Boat - $3500 (Portage)
Date: 2012-05-10, 3:57PM EDT
1960 14ft aerocraft with 40hp Evinrude. Mint condition. Ready for the water. Please email for details.
[Possible "Lancer"?]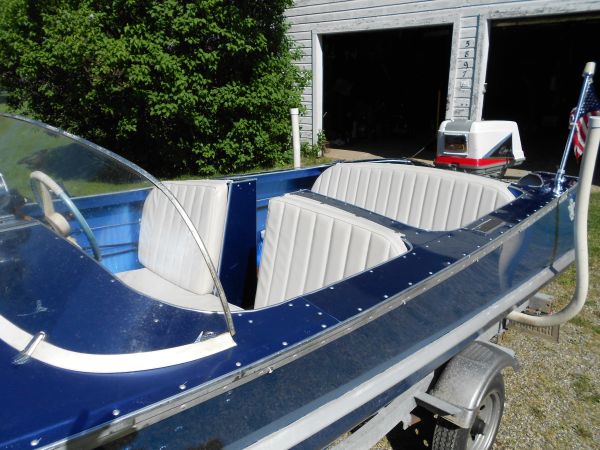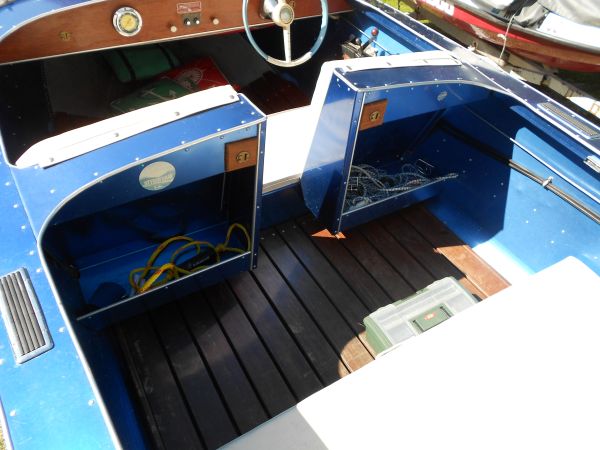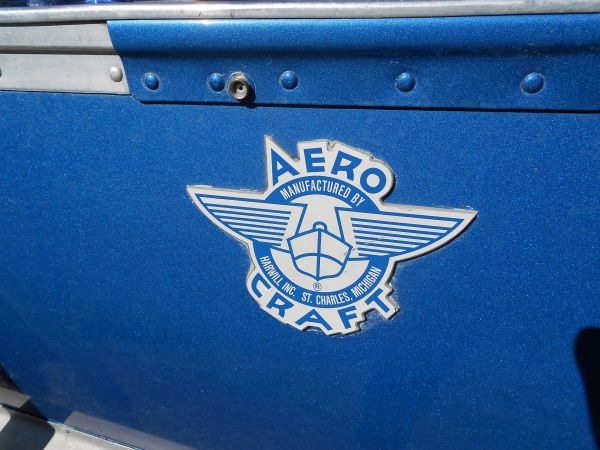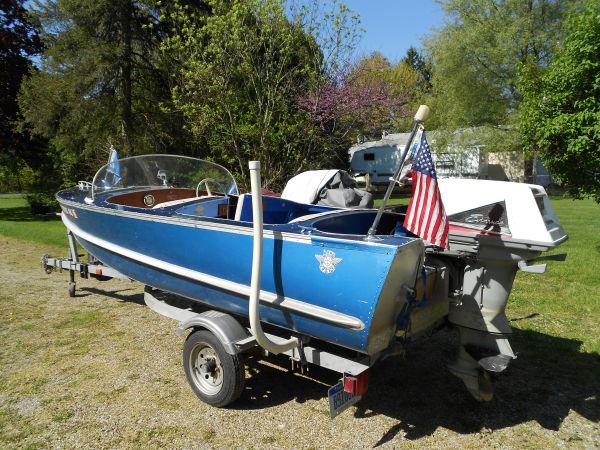 ---
---
["Blue Sabre"?]
1960 16 ft aerocraft with 40 hp evinrude. must see. teak floor - $3000 (long lake portage)
1960 16 foot aerocraft. Aluminum, teak floor in good condition, refinished seat apolstry. Runs and looks nice. Comes with nice trailer and cover. Very unique. No trades.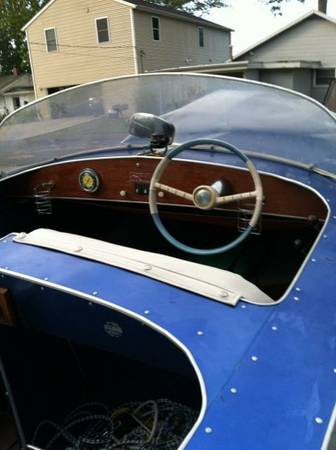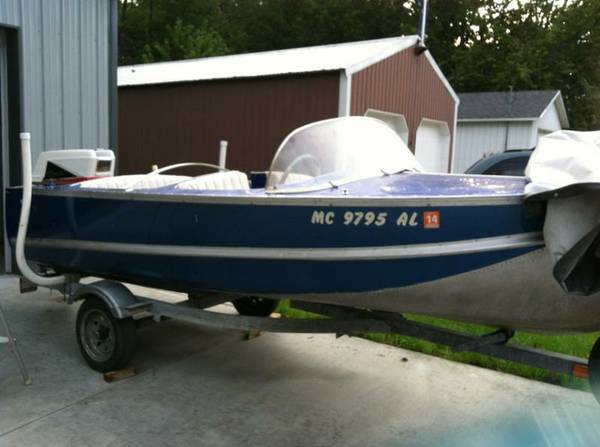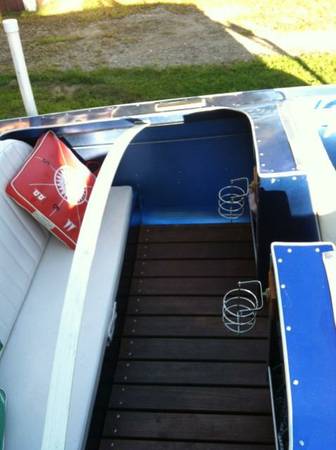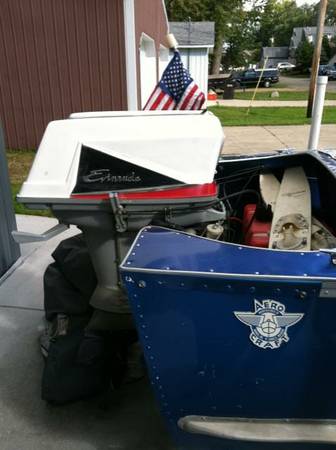 ---
---
1960 Aerocraft. Head turner - $3000 (Long Lake Portage)
Selling for my grandparents. 1960 Aerocraft. Newer flooring and upholstered seats. I will launch the boat next week when it warms up so it will be in the water at the dock to test it. It ran fine last year. Until then it will be in the driveway. This boat has been in the family for over 20 years and has been well taken care of. They just dont use it anymore and its taking up space. Has a clean title. Comes with trailer
---
---
1960 Aerocraft. Head turner Trade jet ski or sport bike - $3000 (Battle creek)
1960 aerocraft. Really good condition. Flooring and seats refinished. 45 hp evinrude, hasn't ran in 2 years. Comes with cover and trailer. Cash or trade for jet ski or sport bike
269352 four one seven eight. Txt please
---
---
1960 Aerocraft aluminum vintage boat. - $2500 (Battle creek)
1960 Aerocraft
A classic, built in St. Charles, MI.
This boat has been in the family for over 25 years. Newer upholstery in great condition. Floors are teak and were recently refinished. The dash is mahogany and also refinished. The boat is very neat. It comes with a 1960 Evinrude Lark 2 40hp. Hasn't ran in a year. Also comes with trailer in really good condition.
---
---
Manufacturer Part Number: JSA

1958 AEROCRAFT LANCER, MERCURY MERC 400 (RESTORED)

Remarkable condition!

Anodized blue on decks and interior is original. Hull sides are painted with a high quality and almost perfect match auto paint.
Upholstery and interior is amazing.

Nice galvanized trailer.

Mercury Merc 400 45hp motor has been fully restored. Paint and water slide decals are well done and mechanically every part of the motor was done. Every piece of rubber and gaskets replaced. Timed and tuned by an old Merc mechanic and the motor runs amazing.

---
---
Owners' copyrights apply to all images.