Italo Baldassarre's 16ft6in 1969 AeroCraft Nassau
| | |
| --- | --- |
| Date: | 2015-06-17 14:40:01 |
| City: | Akron |
| State: | NY |
| Serial: | NA15211 |
| Status: | sold |
---
---
Ski Fish Cruise boat - $1750 (Akron)
Vintage '69 aerocraft 18' fiberglass boat with 115 horse outboard and trailer. Lightly used but annually maintained and stored indoors since original purchase. Lots of extras included. Runs great, full papers ready to go.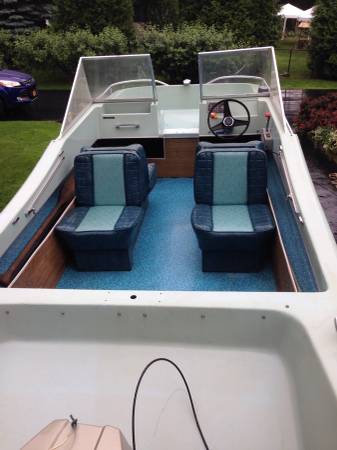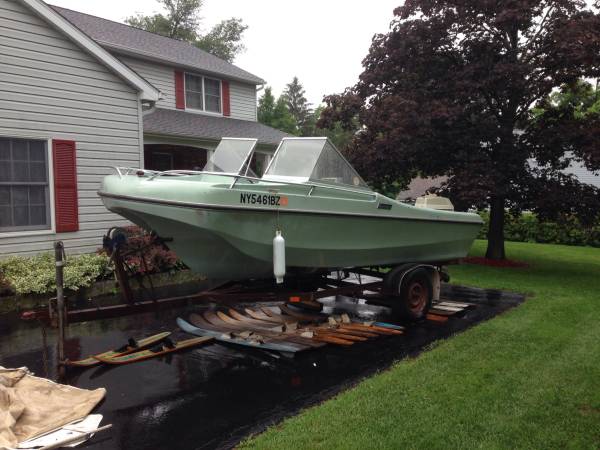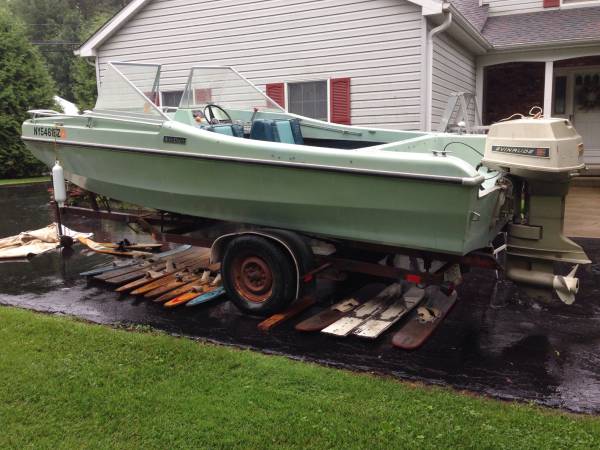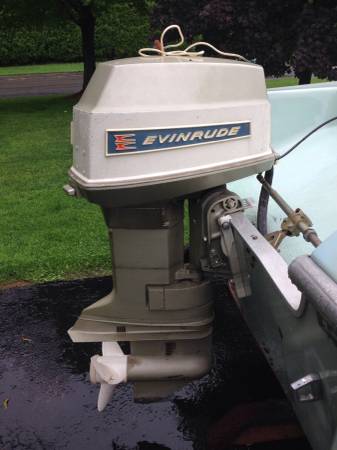 ---
---
Fish/ski boat - $900 (Akron)
18' fiberglass 1969 Aerocraft boat, trailer, lots of extras. 115 horse evinrude needs tinkering. I inherited this boat from my grandfather, but don't have room to store it and don't have the skills to get it running. Must go. Have full papers. Make offer.
---
---
| | |
| --- | --- |
| Date: | 2015-09-26 15:53:54 |
I am the new owner of this boat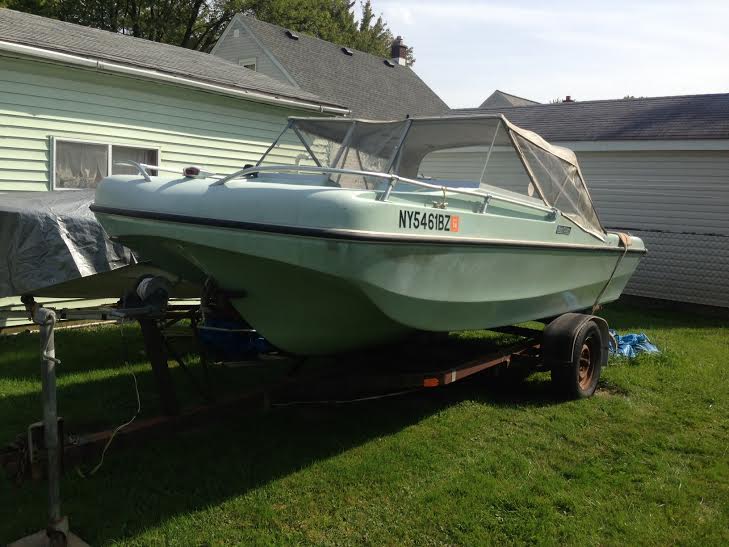 ---
---
1969 Aerocraft Nassau - $950 (Niagara Falls)
1969 Aerocraft Nassau, DOES NOT RUN. I bought this boat from the estate of the original owner it is in very nice original shape and was always stored inside.The original upholstery is in very nice condition it also has its original Bimini top,it is a 115 hp Evinrude with "selectric shift" push button direction controls .It needs a pulse pack which is why it does not run.I have to many other projects which is why this has been on the back burner and I don't see my self getting to this anytime soon.I am asking $950 or reasonable offers.
---
---
| | |
| --- | --- |
| Date: | 2016-12-03 15:09:31 |
I just purchased a 1969 Aerocraft Nassau (already pictured on this site by a previuos owner) as a family project with my teen children.

Does anyone know a source for windshield replacement? I will update photos in the spring.

---
---
Owners' copyrights apply to all images.