Rick Osgood's 12ft 1955 AeroCraft M
| | |
| --- | --- |
| Date: | 2019-08-03 02:12:36 |
| State: | TX |
| Serial: | M11996 |
AeroCraft 12' Aluminum Boat, abt 1955. Serial # 11996

This boat has been in our family since it was new, and we used it for fishing & general running around while living on Bayou Lafourche (Louisiana) in the 1950's & 1960's. I even rode it 7 miles up the bayou to elementary school a few times, as many of our Cajun neighbors did every day back in those days.

Dad probably bought it at Sears, and it had a 7.5hp Sears Elgin motor on it. Unfortunately, the motor was stolen about 30 years ago.

The boat has been sitting in the weeds for at least 20+ years, and probably only used a half-dozen times since the mid 1960's. Last registered as a motorboat in 1976, although it was used as a rowboat a few times in the 80's & early 90's.

I thought you might find the logo and serial number interesting additions to your database & web site.

From looking at your site, I'm guessing that M series #11996 might have been made around 1955. Your input on that would be appreciated.

As we moved to our house on the bayou in Louisiana in 1956, that 1955 date would seem about right for a boat that was made in Canada and then shipped south to be sold from a store in Louisiana.

I'll send some pictures of the boat once it has been cleaned up a bit.

Regards,
Rick Osgood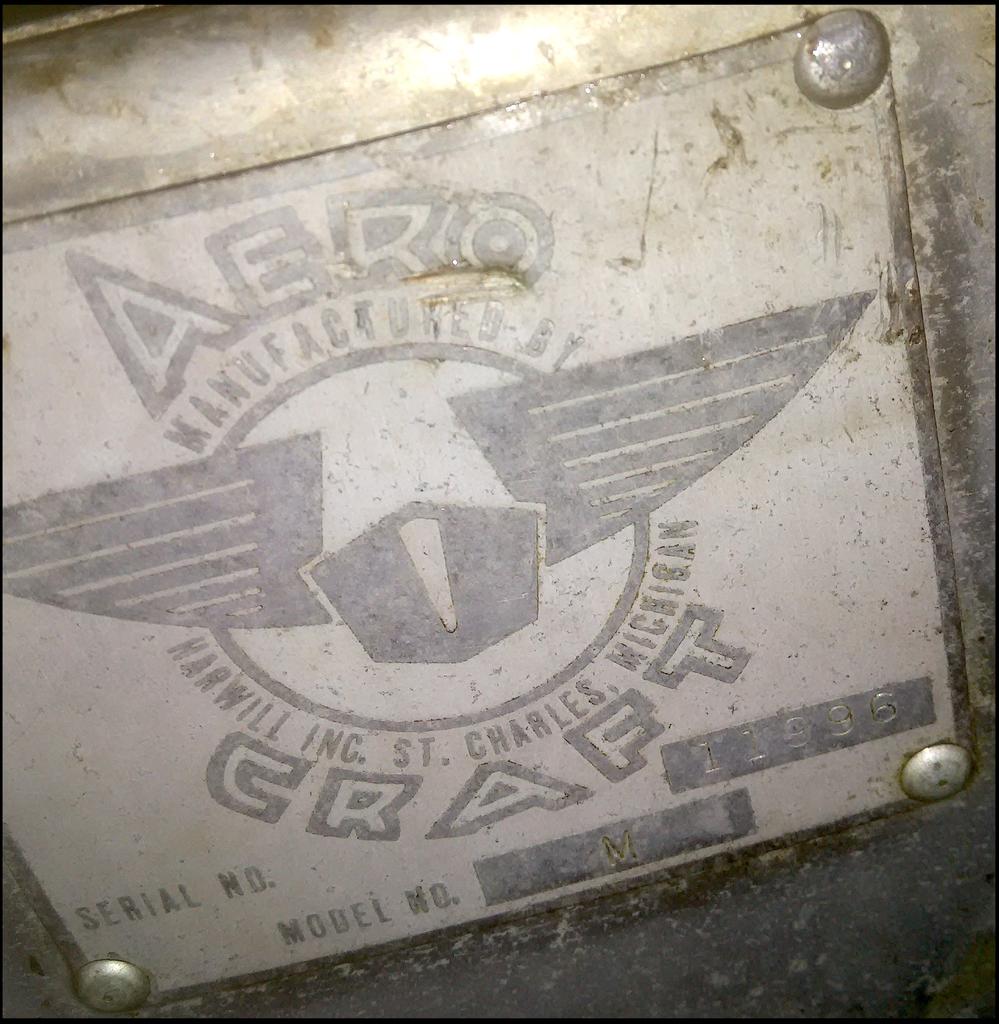 ---
---
Owners' copyrights apply to all images.