1968 AeroCraft Catalog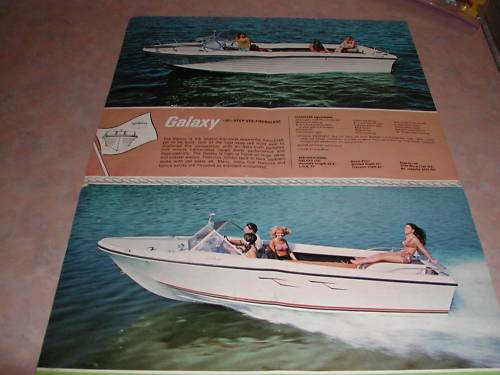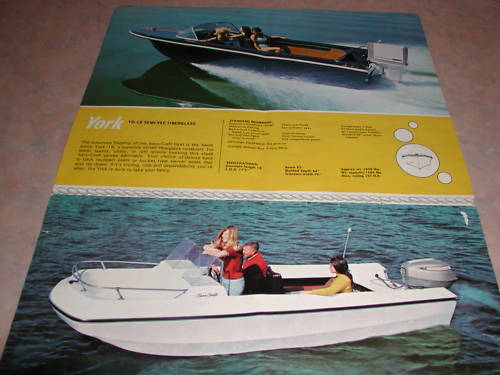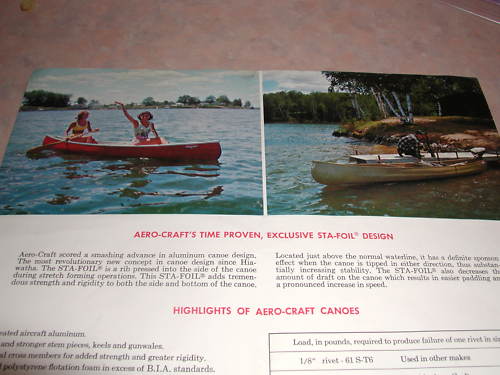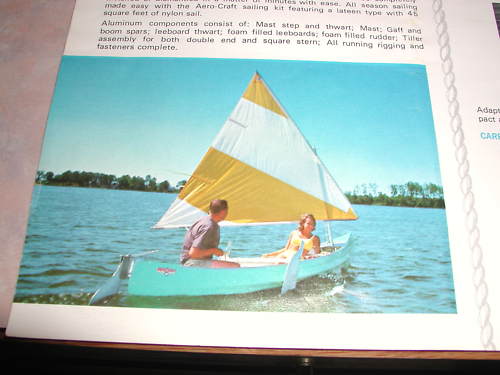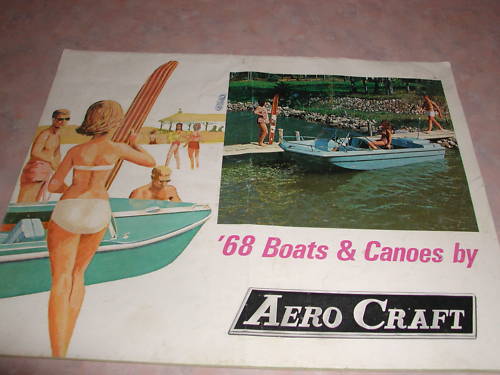 ---
---
1968 Aero Craft Boat Brochure + 1969 Price List St Charles MI

Seller: darcori

Hete is the opportunity to own this wonderful Aero-Craft boat and canoe sales brochure. Also included is a 1968 Marine Trades Exhibit and Conference brochure with a 1969 boat and canoe price list that was stapled to the brochure. It measures approximately 8 1/2" x 11" and contains 22 pages. It is in very good condition with just normal wear and could easily be framed. It would make an excellent addition to your collection.

---
---
Original Manufacturer / Promotional Brochure

Date: 1968
Pages: 24 in Color
Size: 8.5 x 11 opens to 11 x 17
Condition: C8
Condition Details: Dealer stamp on back cover
Brochure Covers: AeroCraft Galaxy, Atlantic, York, Maverick, Starflite, Bimini, Newport, Lark, Tarpon, Delray, T-15, R-16, P-12, Q-14, Z-12, Y-14, D-12, K-12, G12, S-14, V-10, W-12, F-8, H-10, C-13, C15, C-17, CS-16, CG-16, CGL-14 & CGS-15

---
---
1968 catalog and price schedule (effective January 15, 1968)

---
---
Owners' copyrights apply to all images.
Return to AeroCraft boats home page